#VOW2019 is a WRAP!
Thank you to those who helped make VOW2019 our biggest yet! What started in 2015 has exploded to a movement of love, and we couldn't do it without you.
To the volunteers who served faithfully for a better city, and to the organizations who do the work everyday - this is for you!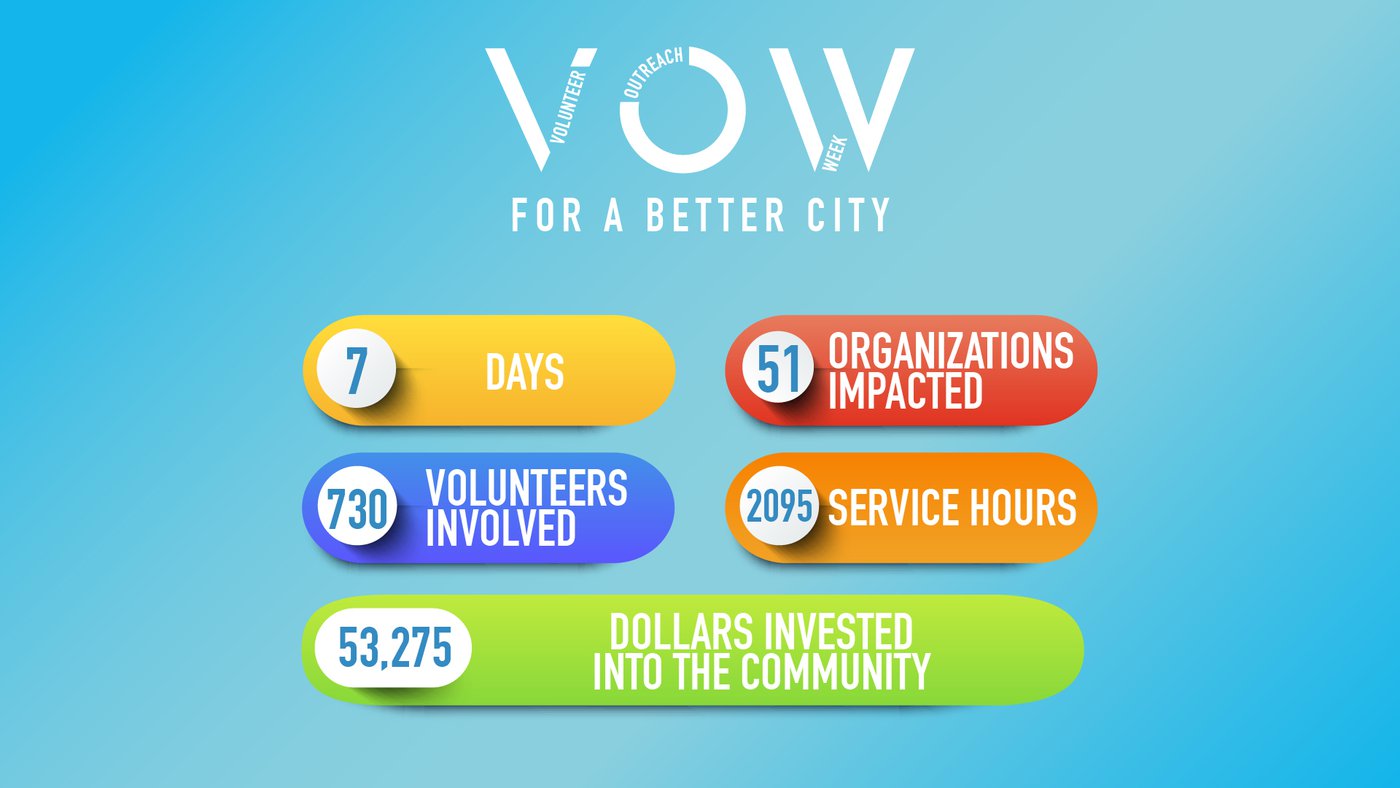 Stay tuned for VOW2020! Details coming soon...
Each year as a church we put our hands to work in the community making a VOW for a better city. That's what our Volunteer Outreach Week is about.
This is the hands and feet of the church at work with our partner organizations - and it's always a special time. And, you're invited to be a part of making this community a better place!
Whether you have been at Cornerstone for 20 years, or you've just started attending - we have a space for you to get plugged in. Click below to get plugged in.

If you attend our Maumee Campus, please sign up for a project through your Life Group or Volunteer Team Leader. If you aren't in one, you're welcome to participate in VOW by signing up for an Open Project here.
All other campuses have open project sign up. Please claim a spot by filling out the form below.
Lima and Maumee Campus are hosting a Red Cross Blood Drive. Please email: tracy@cornerstone.church