Every year in July, we VOW to make a difference. Our Volunteer Outreach Week (VOW) makes a deeper impact all week long by pouring love into our local communities. We partner with numerous organizations to lend a helping hand where it's needed.
Whether it's painting, landscaping, organizing, park clean-up or just a simple hand around the office. It's our way of continuing to reach outside the 4 walls of the church and leading the way to making a lasting difference.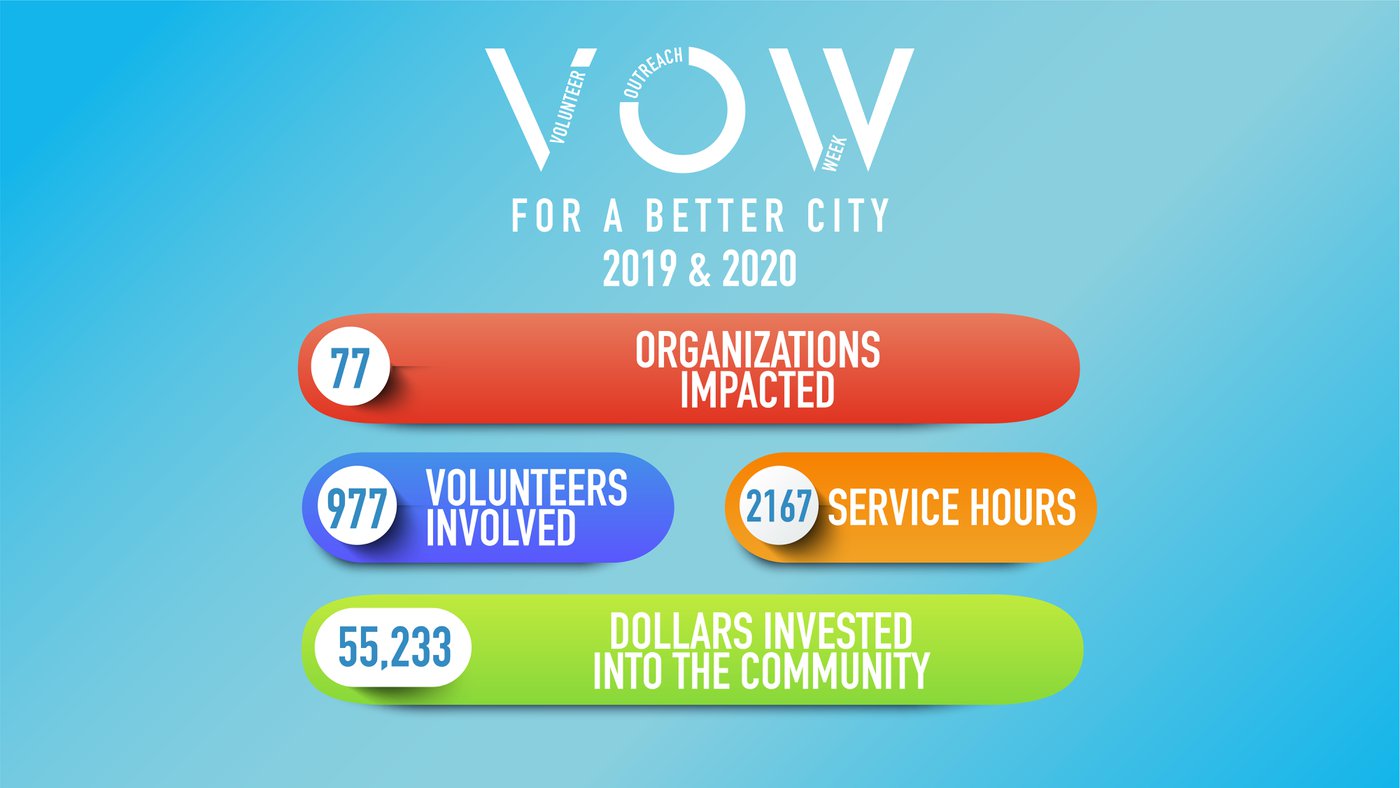 Are you an organization looking to partner for VOW 2021? Fill out this form below and we will be in contact with you with details needed closer to date.
We look forward to partnering with you!