Churchwide Time of Prayer & Fasting
As we prepare our hearts for 2021, each year we take 21 days to fast and pray. Join us as we place God at the top of our year, committing to making Him our focus, throughout 2021.
This page will serve as your guide towards a successful Fast. Updates will be made frequently with various tips and resources that will help you get the most from your Fast.
Interested in receiving updates about our weekly Facebook live, and messages of encouragement throughout the fast? Click below to sign up!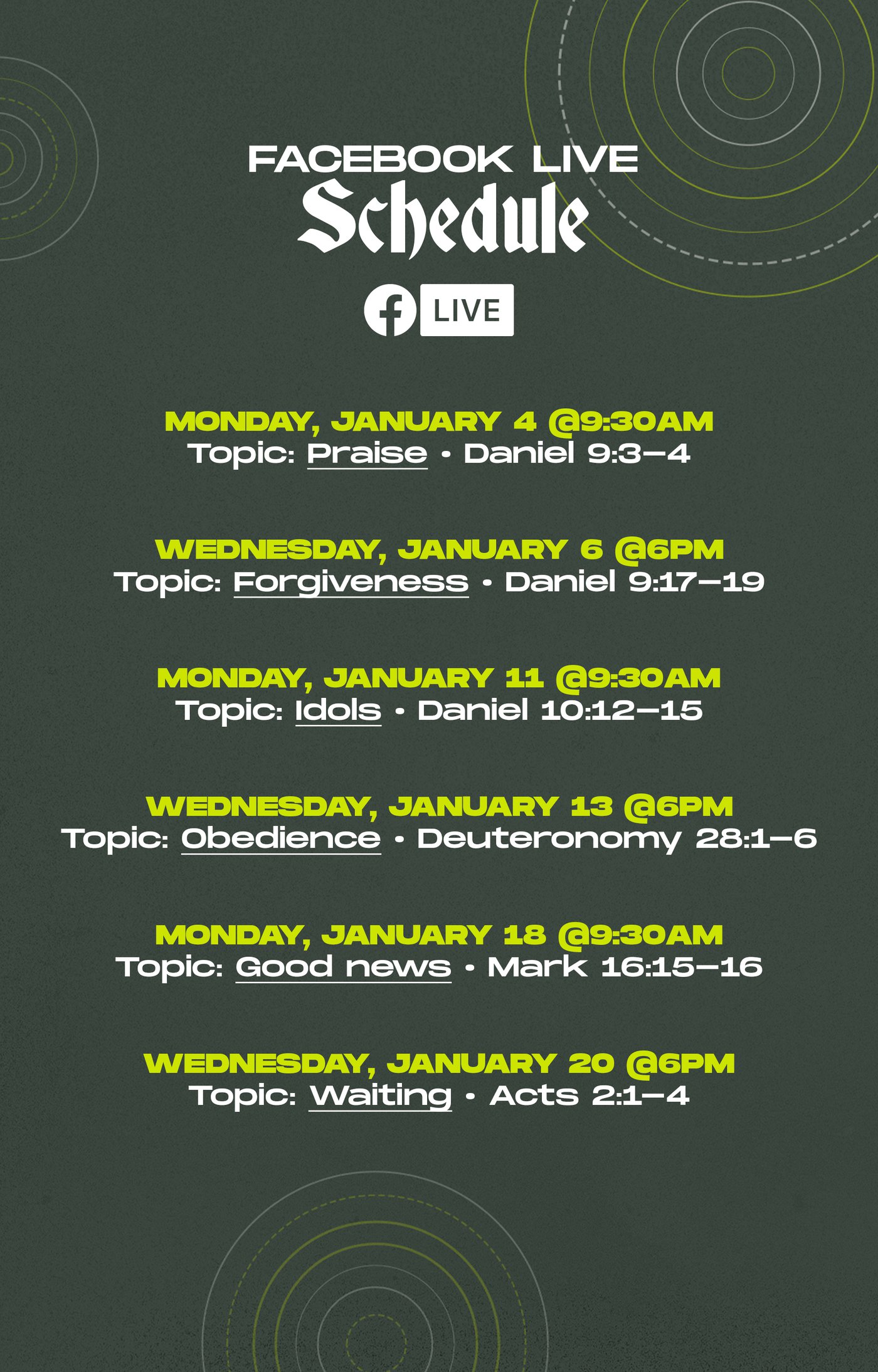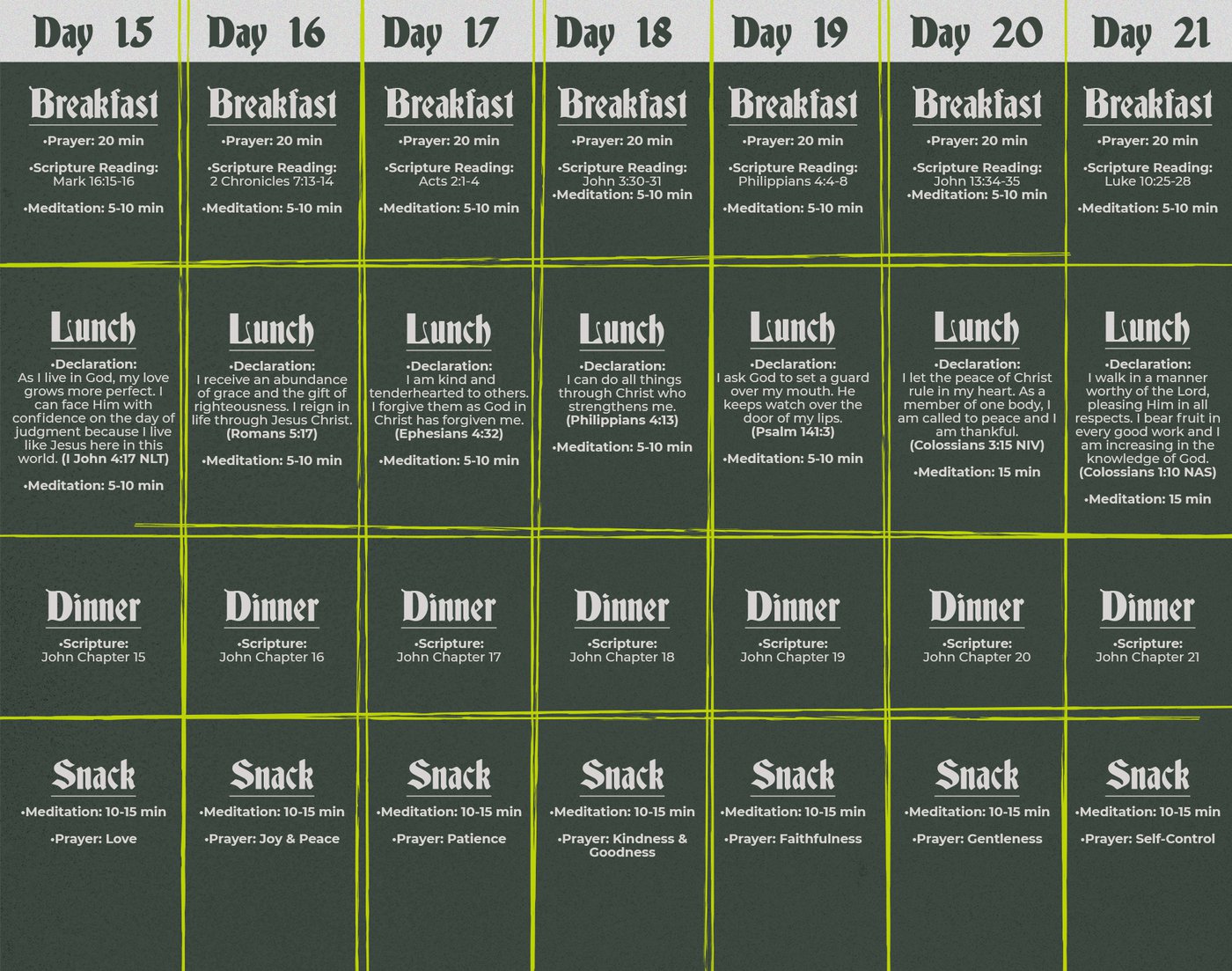 Here are a few resources to help you throughout your Fast:
• Snack Ideas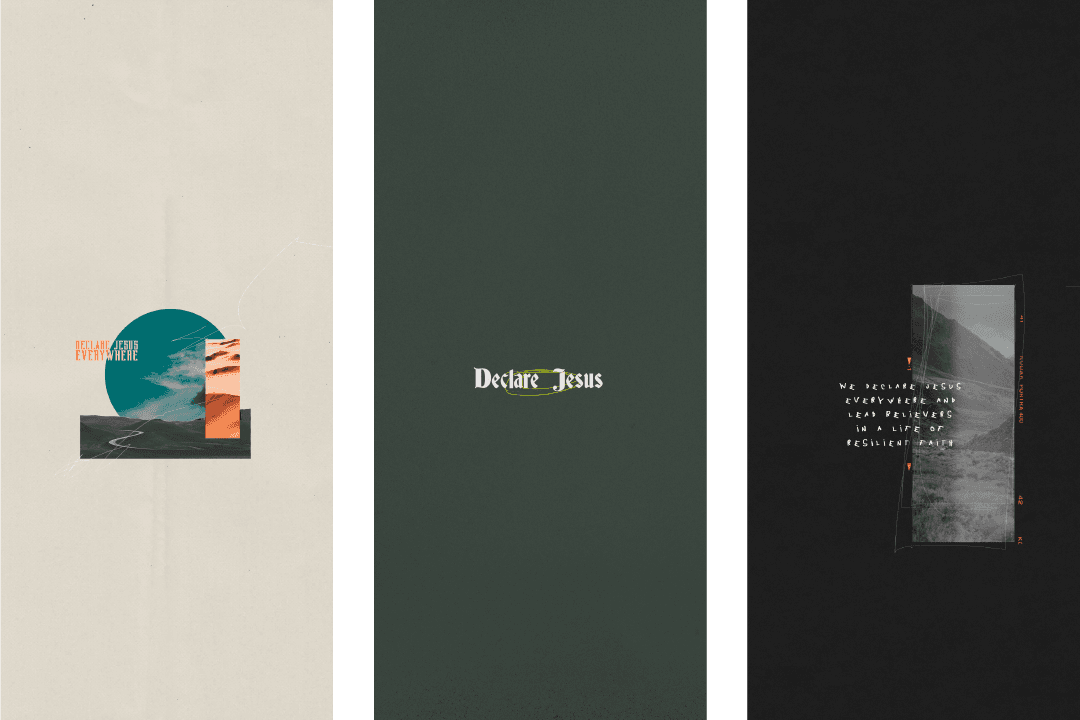 When does the Fast begin?
The Fast begins Monday, January 4TH and ends on Sunday January 24TH.
What is a Daniel Fast?
The Daniel Fast is based on the experiences of Daniel, a prophet from the bible. Daniel 10:12-13, Daniel describes a period of time where for three weeks he sustained from foods that were enjoyable. During this fast, Daniel experienced a renewing of his spirit, mind and body.
What is the purpose of a Daniel Fast?
It is intended to create an intimate moment between you and God. The purpose of this Fast is not to become more healthy, to lose weight, or to cross an item off of a New Year resolution. This is a time where you seek God in a deeper way for direction for your life, to hear God more clearly without distractions.
What do I eat during a Daniel Fast?
During the 21-days you are to only eat fruits, vegetables, legumes, whole grains, nuts, and seeds. Avoid "choice foods" such as meat, dairy, and sugars.
Can I drink juice during a Daniel Fast?
Drinking juice is allowed during the fast in addition to water. You should avoid drinking beverages containing caffeine or alcohol.